Hypocrisy At It's Finest!
Seems like every establishment Democrat has flaming heartburn about Russia and think we should at least "cyber" attack them.
It also seems that every Republican (and some of our "allies") have flaming heartburn about Syria and/or Iran and think we should physically attack them.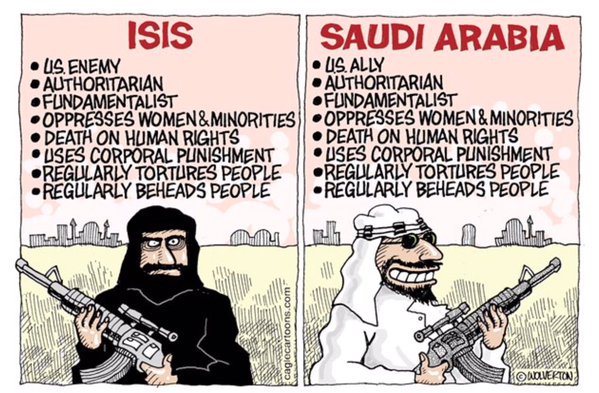 It also goes without mentioning that a LOT of people in both parties seem to have some sort of perverted love for Saudi Arabia.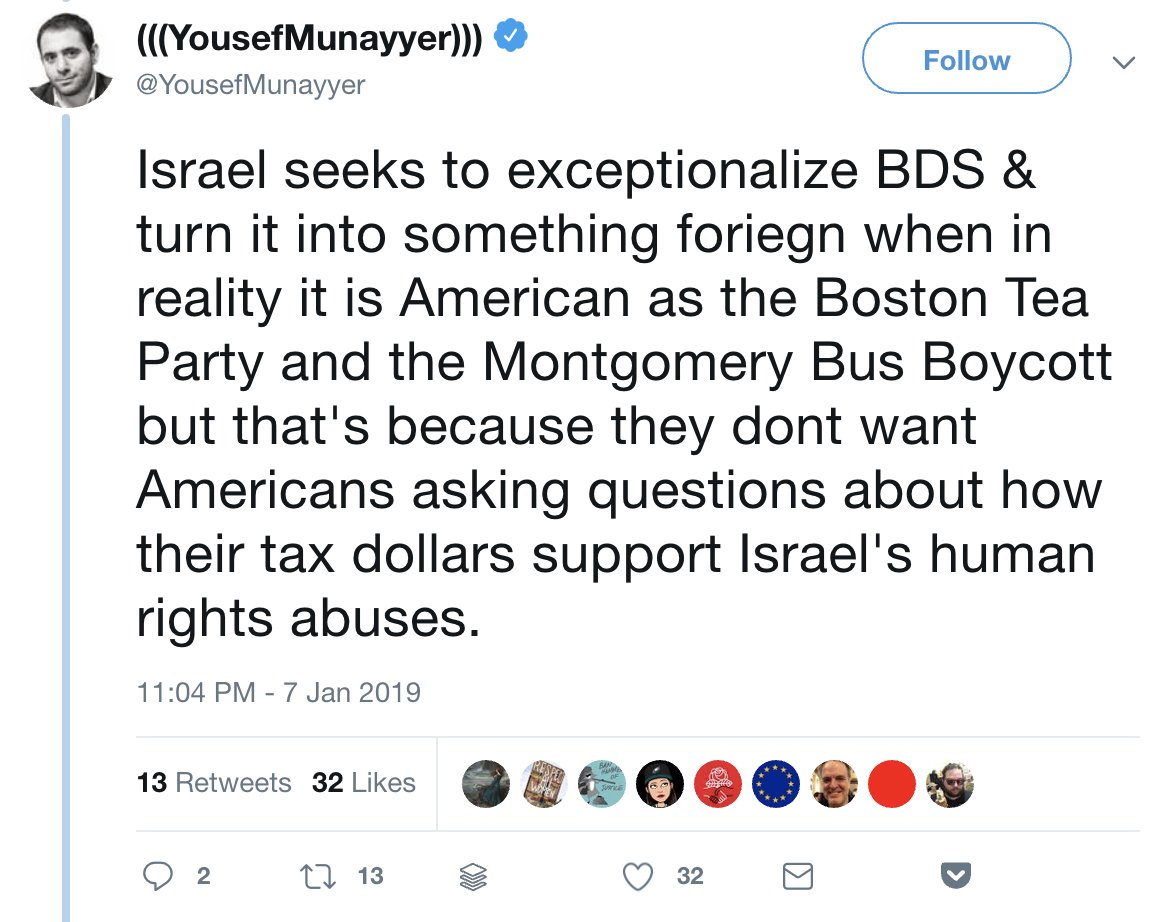 What gets me is that virtually all of the exact same people scream bloody murder about the "evils" of the NON-VIOLENT Boycott, Divestment and Sanctions (BDS) Movement.
The crux of the matter is that, even though they do the EXACT SAME THING (only much more violently) with Russia, Syria, Libya, Iran, Palestinians, etc. it is being "sold" as being "antisemitic" if you NON-VIOLENTLY protest the actions of the country of Israel.
What makes it worse is that the Israeli "apartheid agenda" is being spread throughout the US government and media to keep "selling" the concept that "BDS equates to antisemitism" and to paint everyone who supports it as being anti-Semitic (which is total bullshit, BTW).
A great example of this is the recent actions of one of Israel's staunchest supporters, Chucky "Israel First" Schumer and his vendetta against NON-VIOLENT protests…
Israel advocate Chuck Schumer to support anti-boycott (BDS) legislation
Senate Minority Leader Chuck Schumer (D-NY) will announce today his support for a bipartisan anti-BDS measure.

The Senate resolution (S.Res. 120), introduced by Senators Ben Cardin (D-MD) and Rob Portman (R-OH) expresses opposition to "efforts to delegitimize the State of Israel and the Global Boycott, Divestment, and Sanctions (BDS) movement targeting Israel."

"I strongly support this resolution and firmly oppose the BDS movement targeting Israel. S.Res.120 is led by Senator Cardin and Senator Portman and I proudly join the bipartisan group of Senators and Representatives pushing for its passage," Schumer told Jewish Insider.

The measure, introduced to the Senate Foreign Relations Committee in March, has at least 60 co-sponsors, including 24 Democrats. A companion in the House, led by Reps. Brad Schneider (D-IL) and Lee Zeldin (R-NY), has over 300 co-sponsors. That resolution is expected to come to the House floor for a vote sometime in the summer. [See the bill here]

"I have long believed that the BDS effort is a profoundly biased campaign to delegitimize the state of Israel, and I look forward to Congress passing the resolution with overwhelming bipartisan support," Schumer said.
https://jewishinsider.com/2019/06/chuck-schumer-to-support-anti-bds-legislation/
I could give a rat's ass if rabidly pro-Israel idealists like Schumer dislike the efforts of the BDS Movement.  That is only expected from people whose sketchy actions may indicate their true allegiances.
What I DO care about is when people like Schumer try to co-opt the laws of our country to undermine the only NON-VIOLENT method of protest available to an oppressed people.
Attempting to pass a US law to silence people's First Amendment right to protest is against everything the US is SUPPOSE to stand for.  That we are doing it for the benefit of another country is doubly wrong.
312 total views, 1 views today